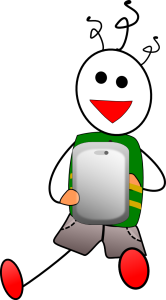 In this series of "Developing Reading Habits" in children we covered certain aspects like identifying the importance of this habit, importance of mother's role, how to make the reading material available, and how to select the right reading material for your child.  We conclude this series by covering an aspect on how modern technology can also play an important role towards this wonderful journey of reading and learning. The main premise of developing reading habit in the children is to enable them to learn and explore.
In the recent years there have been some remarkable innovations on the means of learning: Some had been supplementing, while others have disrupted the traditional way of teaching. Laptops, tablets and mobile phones are quickly changing the way we live and learn. These are the very devices which were earlier banned in schools; however are now common things in classrooms.
Gone are the days when you would have to search the library or the bookstore to find out about "Earths movement and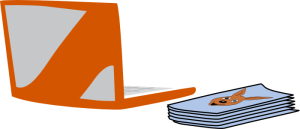 phases of moon". This information is now on a fingertip. Internet has opened an entire new way of learning.
Like many other areas, technology also benefits learning skills including 'reading'. Below are some ways in which modern technology is helping and promoting reading:
Digital format enables us to have lots of animated pictures in a story. These pictures make the material fun. Children engage themselves with these colorful reading materials and stay busy for a long time
Stories, specially animated ones supplemented by audio/video have found to have a big attraction for children
Games and interactive software, which are both fun to play and bring a gamification aspect to learning. These make difficult topics to be read with ease through the use of games, reward, competition, simulation, exploration, and discovery
Online reading material is easy to change in comparison to physical medium. It can evolve very fast as per the interest of children and also the changing educational environment and needs
As technologies mature, we would continue to see more innovations in this area. It would be great to hear your views on this topic.