As part of the growing up and learning process, it is essential that the child's involvement, activities should be recognized. This recognition leads to motivation, which is a key driver for their constant learning and development.
The recognition could be in the form of incentives and rewards, or they can be encouragement based in the form of publicity, certificates, celebrations etc.
We are creating a special "Kids Corner" on our website to help the little ones get recognized among a large audience. We will be featuring all the work that you send in this section.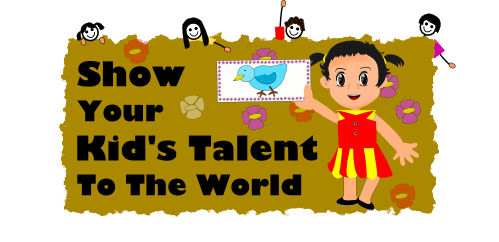 There are lots of exciting things planned for future, like "Featured Content of the week and month", where we would be promoting the best content that we receive for that week and month on the website.
How to participate?
The participation is extremely easy. Head out to http://tulipgarden.in/kidscorner and click on the button "How to get Featured Here?"
Fill up the details in the form, upload the content, agree to the Terms & Conditions and submit
The content could be sketches, drawing, painting, story, poem etc.
The content could be submitted in the form of: image, word document, pdf document
Make sure that the size of document is below 2MB
Try to send us document which is editable, especially for stories and poems
If you are okay with it, you can also submit the child's photograph which can be showcased along with his/her work.
We will send you an acknowledgement mail
Once the work is published, we will send you a confirmation mail
Feel free to share the page link among your friends on social media
We will be eagerly awaiting to hear from you and to see the creative work of your kids.